How to Gift a Mother's Day Foot Rub

Do you know what your wonderful wife deserves for Mother's Day this year? A sensational foot rub. And I know just the man to do it! (Yes, I mean you!)
She's on her feet all day, after all. Whether its running after those rascals you two created, strutting through the office in heels, being up in the gym just working on her fitness… whatever it is your baby mama does on a daily basis in her life, we can guarantee she will melt for a foot massage.
You'll start by learning the art of the perfect foot rub with our couples massage videos. Don't worry, it only takes a few minutes to learn – and you can just pop them on your smart TV, laptop or device and follow along on the spot while your queen lounges on the couch and soaks up the pampering.
We suggest delivering a Mother's Day foot rub right after your breakfast in bed ritual, before she's even gotten up. She can recline into her pillows and bliss out while you treat her to a gorgeous massage.
We have gift vouchers available but we also recommend packaging the voucher with some thoughtful wrapped items that will help make her foot massage experience that much better.
Here are our top picks for what to wrap up this Mother's Day with your foot rub voucher:
1. Massage Oil
We love massaging with massage oil. It can't be beaten for a quality rub, it provides just the right amount of glide and will last through the massage without sinking into the skin.
A good quality massage oil is easy to find – you can pick it up at the drugstore or the grocery store. We're a fan of plain carrier oils at Melt, though there are also some beautiful blended oils out there. Just be careful that neither you nor your partner have sensitive skin that will react with blended essential oils, or any aversion at all to certain essential oils (some aren't suitable for pregnancy, for example). Do your research first. If you're not sure about sensitivities or contraindications, you're best to stick to plain sweet almond or grapeseed oil. Don't worry, there are still some wonderful options.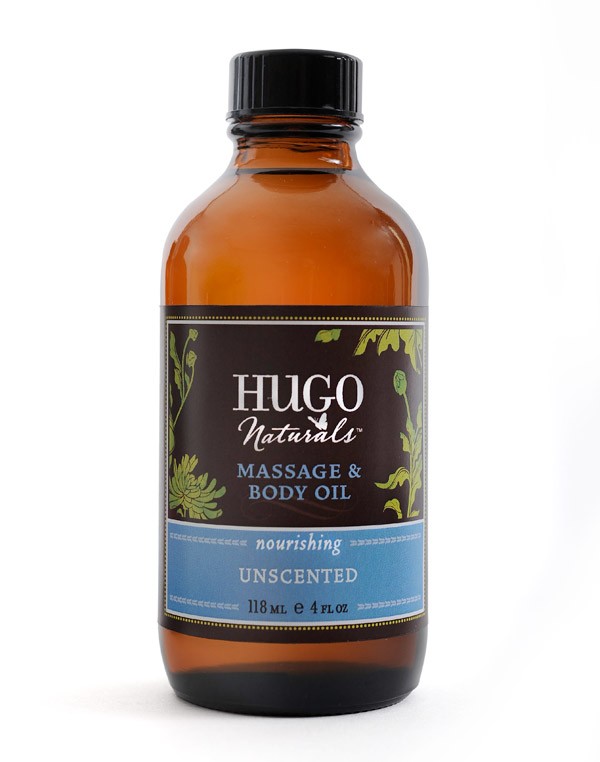 From Amazon, there's the Kusala Life Sweet Almond Oil with its earthy, upmarket packaging and a great product to boot, with a little hint of Vitamin E in there for extra skin nourishing. It's sourced from Non-GMO Almond kernels and it's sub-$20. This Beauty Aura 100% Pure Grapeseed Oil is a good lower cost alternative at the $11 mark – again, all natural with no nasties and great for sensitive skins. I also really love the Hugo Naturals brand with their all-natural ingredients in both a plain carrier oil and also some exotic scent combinations.
2. Luxurious Foot Cream
While we always recommend massaging with oil, you can get away with using a gorgeous cream on an area as small as the foot. You may have to apply quite a bit… But what works best is if you complete most of your massage with a massage oil like the ones listed above and finish your massage by slathering some cream on at the very end to help soothe her feet. Make sure your foot cream application is incorporated as part of your massage – don't just slap and dash! Here are some excellent options.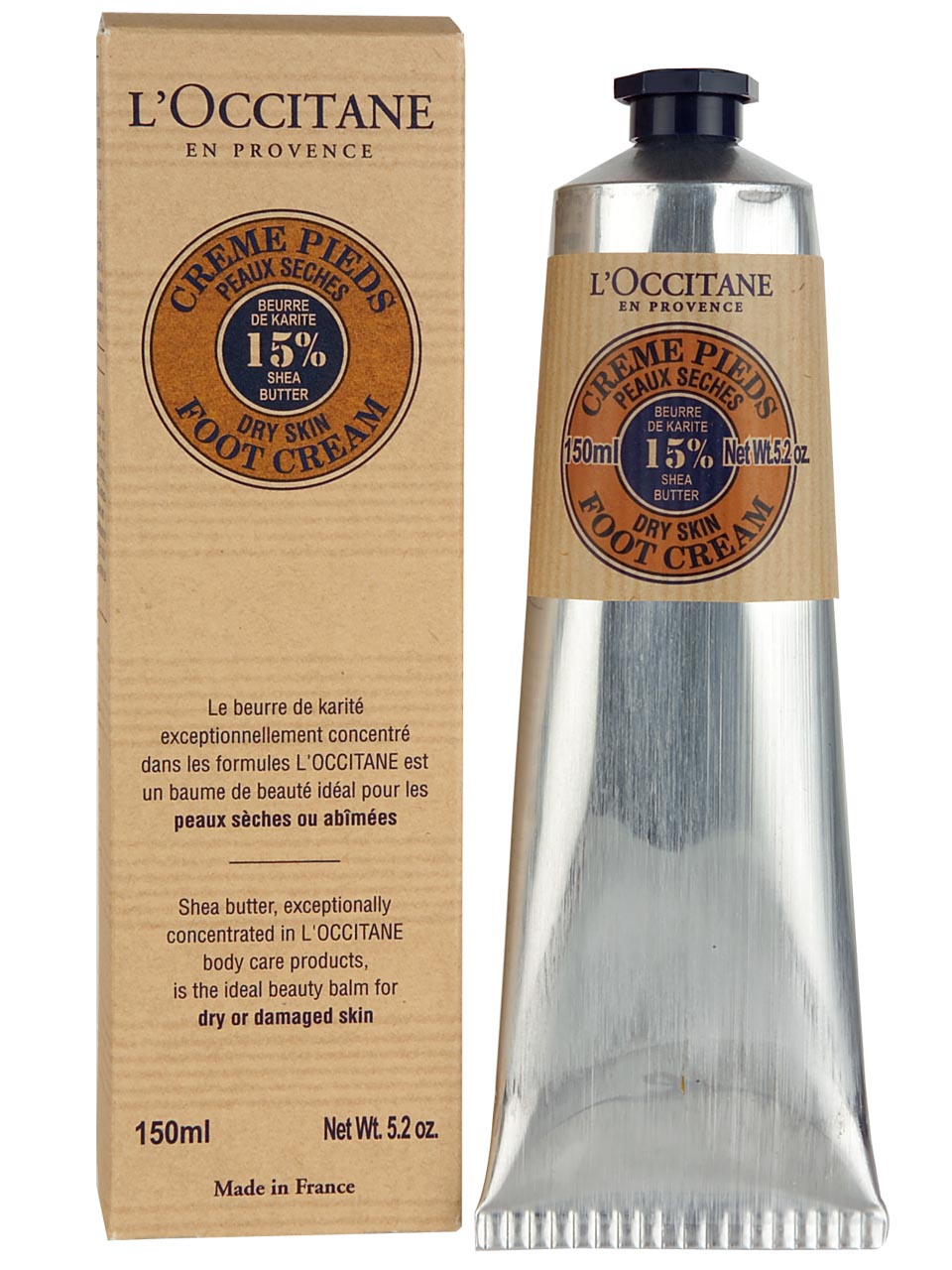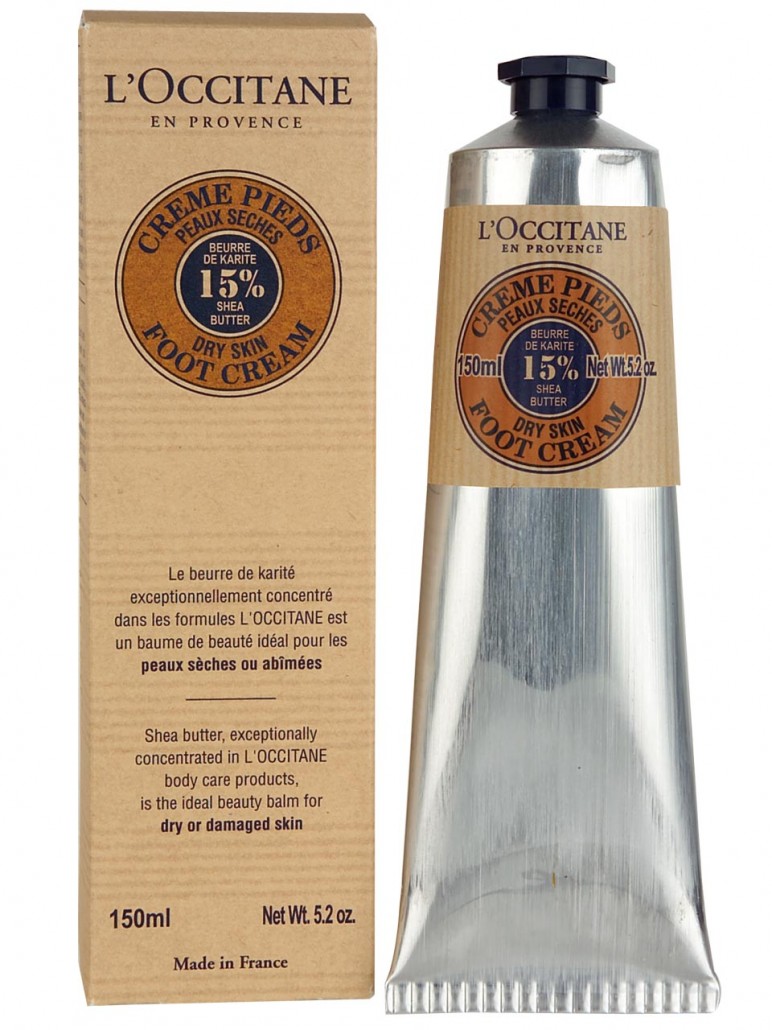 L'Occitane Shea Butter Foot Cream, 5.2 oz $28
Lavender, arnica and cooling mint make for a soothing addition to pure shea butter in this luxurious French foot cream. An absolute favorite of Beauty Editors everywhere, it comes in a beautiful box to make it even more special and will banish any rough spots from feet in just one week.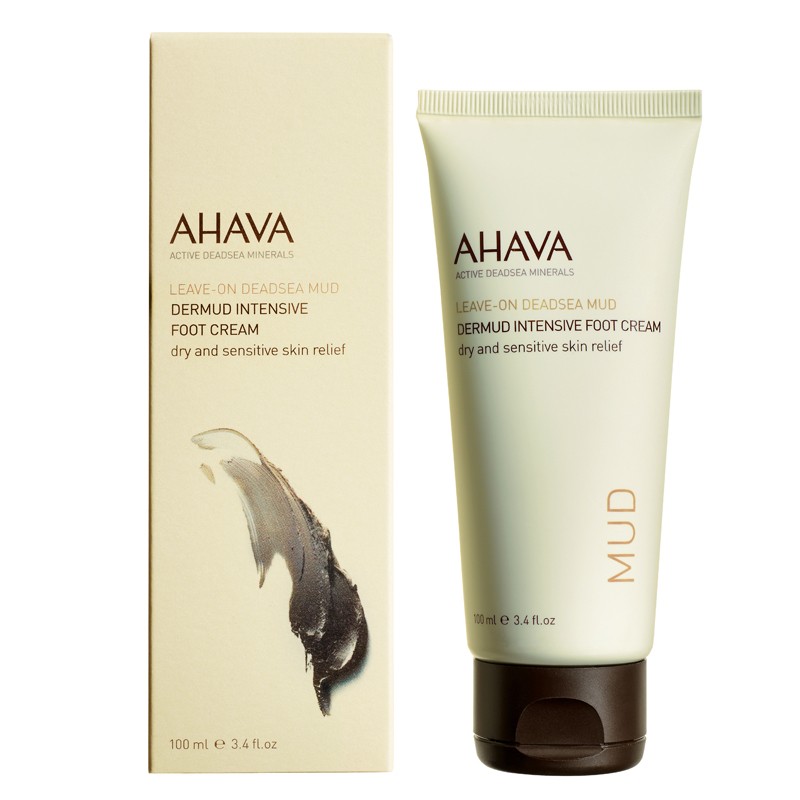 AHAVA Dead Sea Mud Dermud Intensive Foot Cream, 3.4 fl. oz. $21.20
Dead Sea Mud is known for improving skin's natural processes, easing pain, relaxing muscles and providing inner calmness. Ahava formulates their products without parabens and harsh ingredients and they're allergy tested and approved for event the most sensitive skin.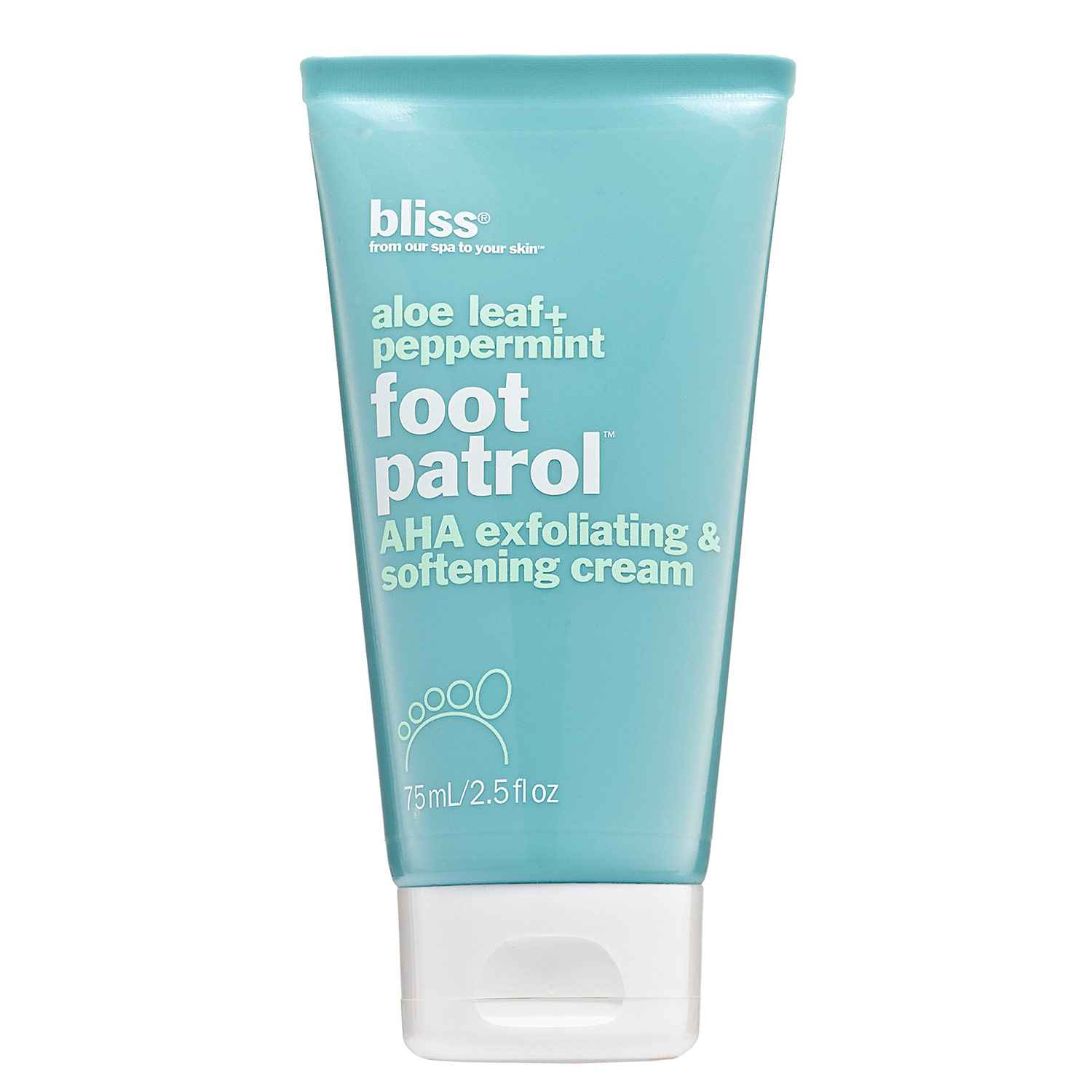 bliss Aloe Leaf + Peppermint Foot Patrol, 2.5 fl. oz. $18
This little beauty from cult spa Bliss packs triple active ingredients like salicylic acid and peppermint in for instant softening and refreshening of even the most tired feet. All at the sub-$20 price point!
3. Something Soft & Fluffy
At the very end, once you've rubbed her feet, tugged her toes and blissed her out, keep her tootsies cozy with a soft pair of socks or slippers. The traditional Mother's Day present just got better.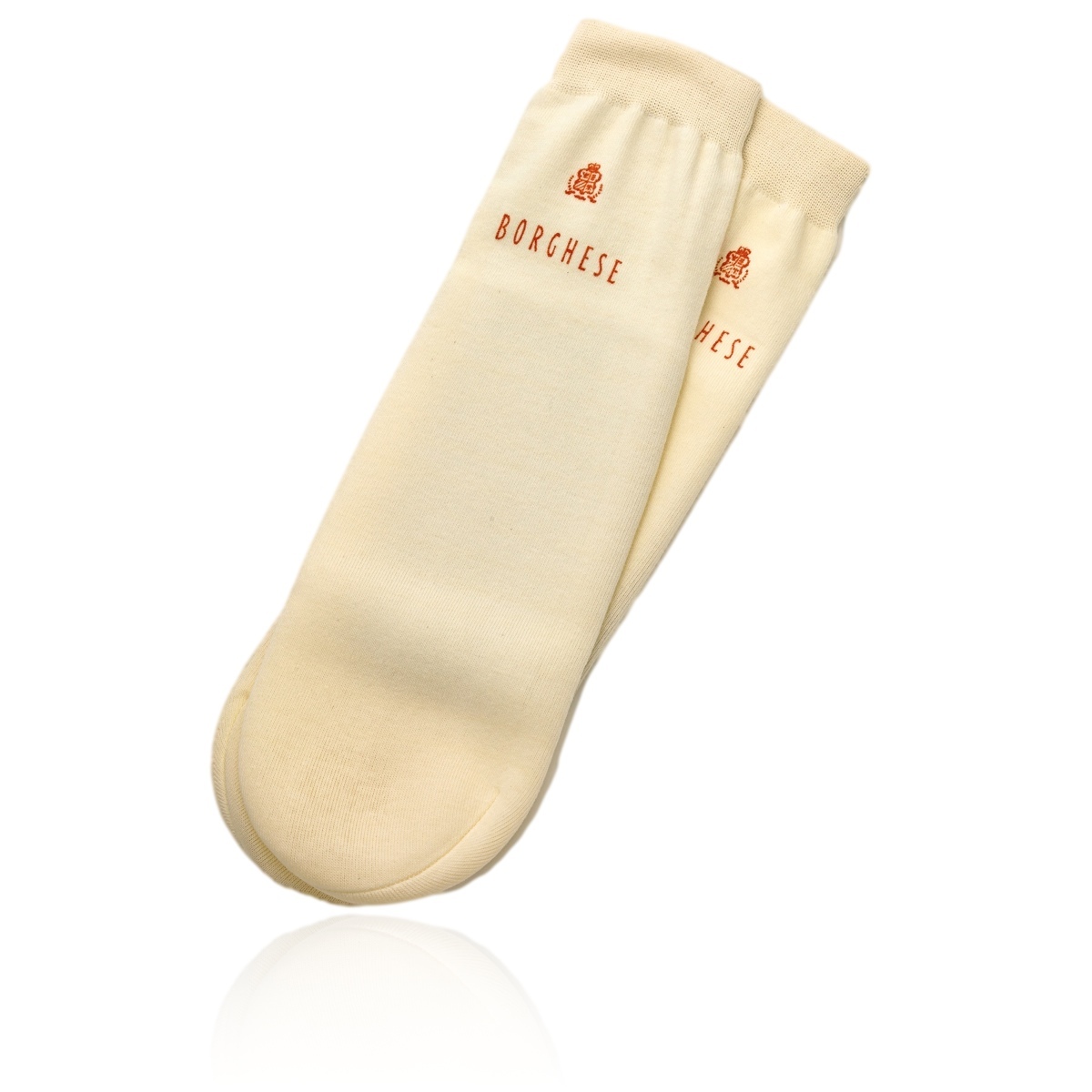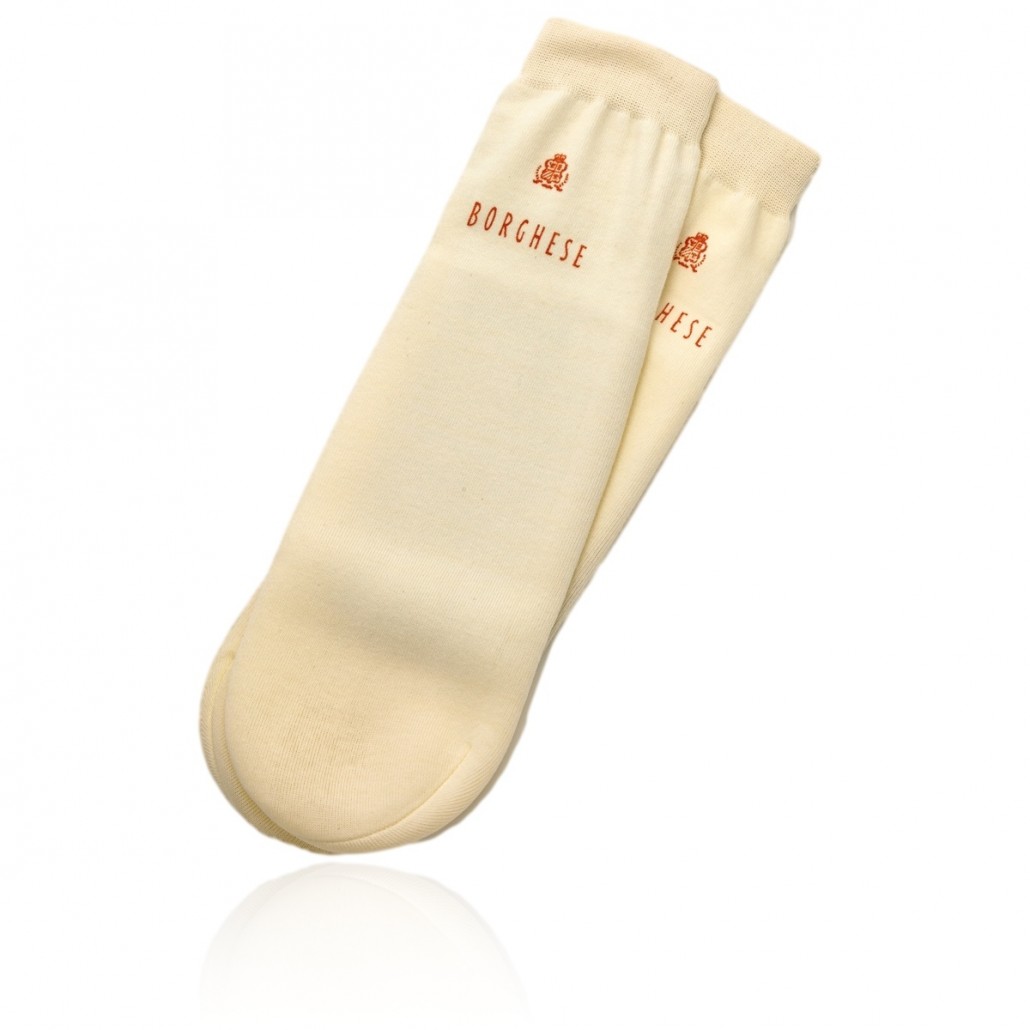 Borghese Spa Socks Revitalizing Foot Care, $41.37
These aren't just any socks – they're super socks! Lined with a special polymer layer, the Borgehese spa socks deliver hydration to the feet just by wearing them! Pop them on the feet right before or right after a massage to help soften skin with no effort whatsoever. Infused with olive, jojoba and grapeseed oil to renew and smooth.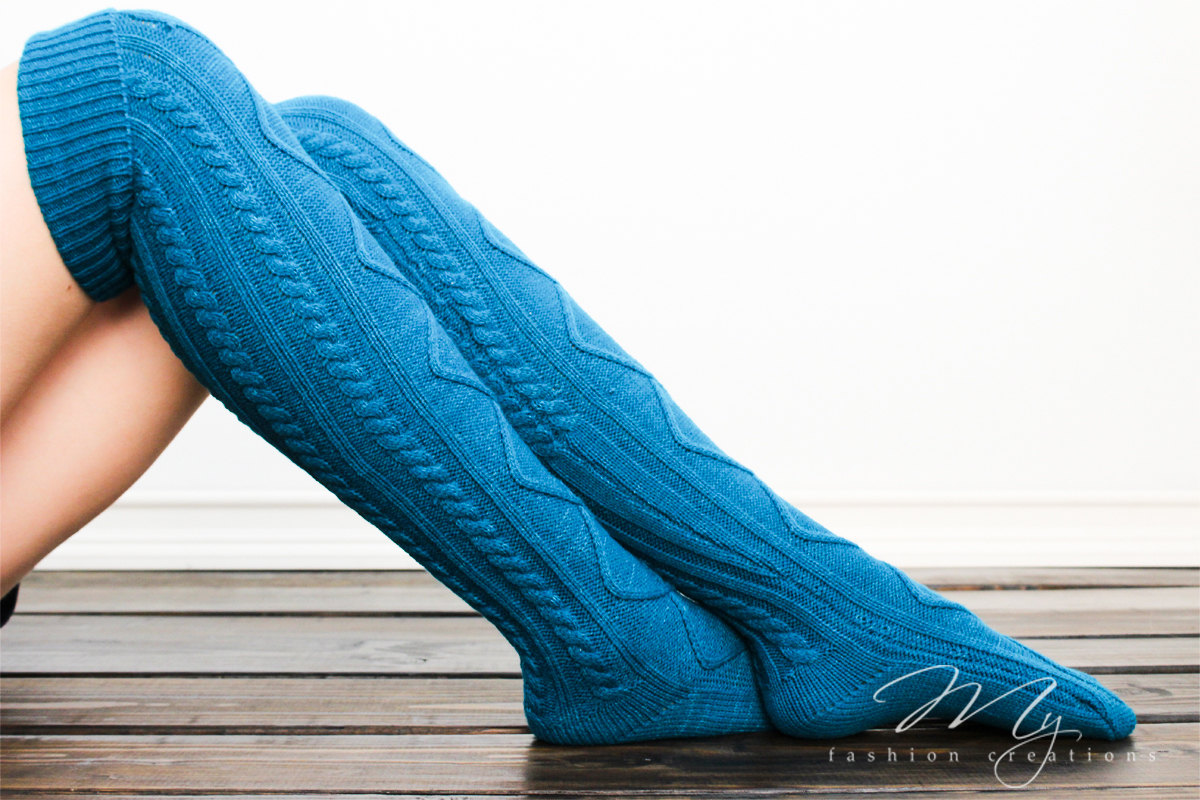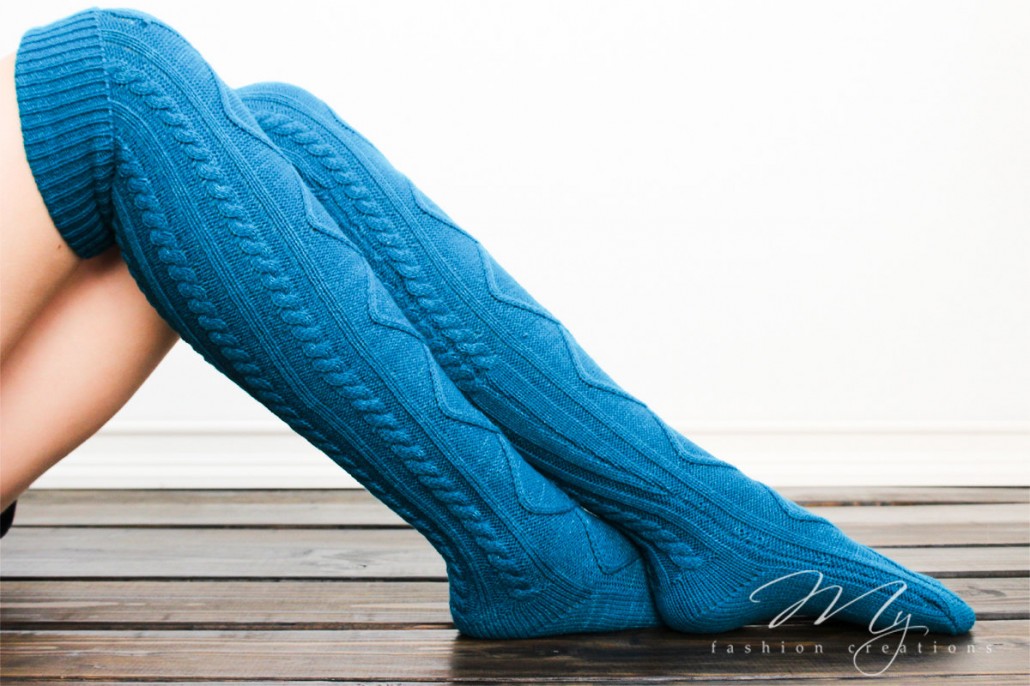 My Fashion Creations Teal Cable Knitted Socks, $28.99
After you've delivered an amazing foot rub and wiped off her feet, encase them snugly in these handmade socks. Knitted from a comfortable cotton and spandex blend, they are one size fits all and will work perfectly under boots or just for keeping legs warm around the house as slippers.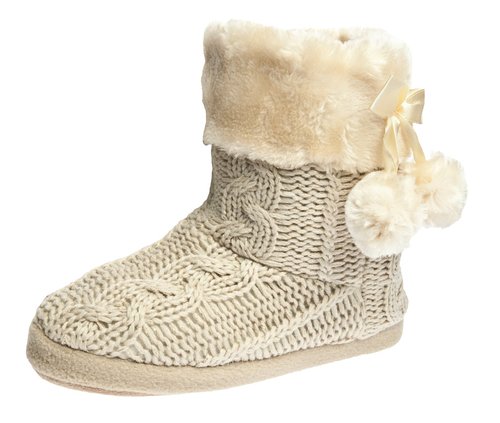 Airee Fairee® Slipper Boot Faux Fur Lined with Pom Poms, $15
While slippers are the classic Mother's Day gift, not all slippers are created equal. For one, they're not the most graceful item of clothing to wear. These ones, however, are a super cute option complete with pom poms that will keep Mom's freshly-massaged feet warm and snug.
4. Something Beautiful
Make your woman feel like a Queen at the end of your massage by adorning her feet with one of these glamorous gifts.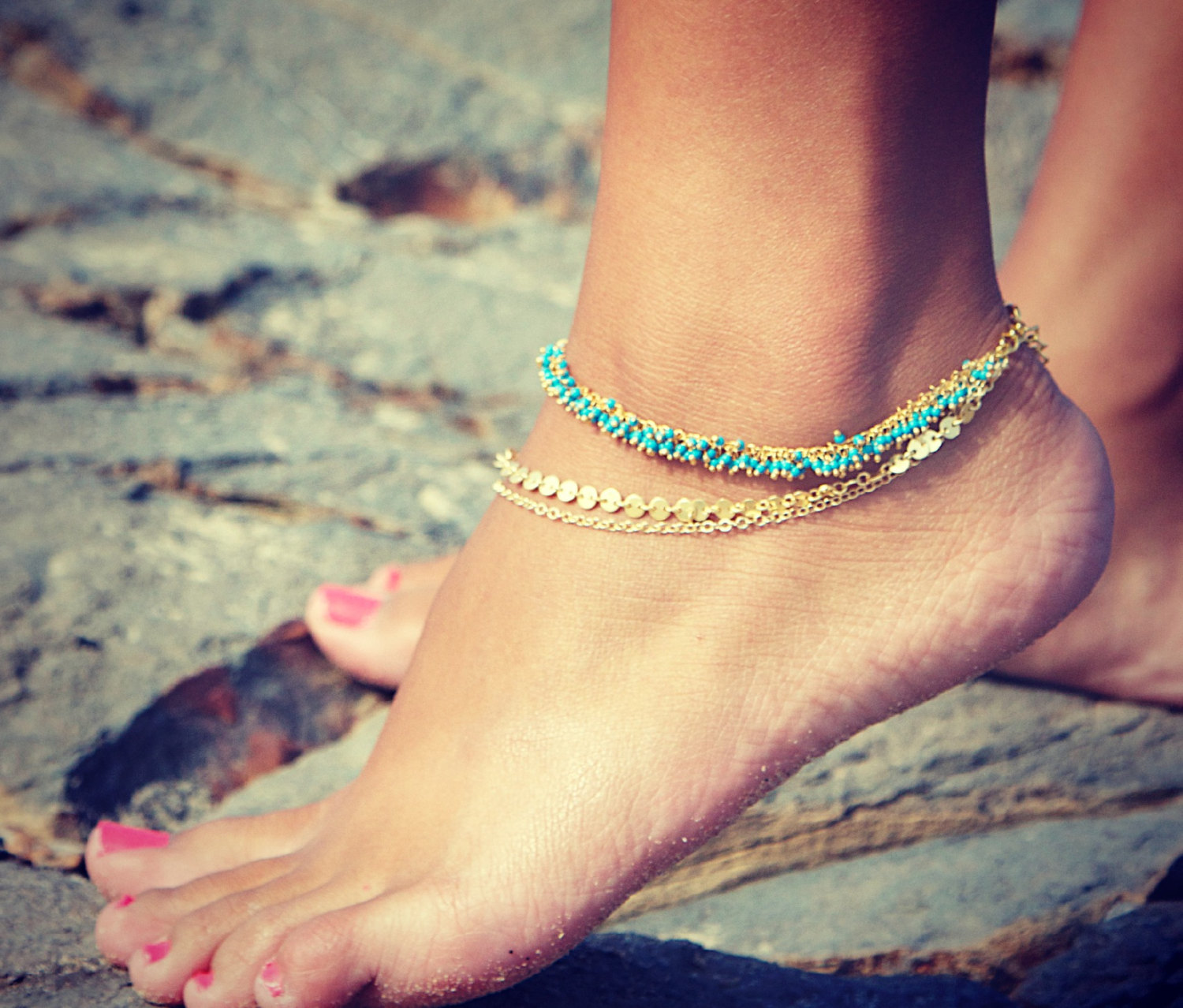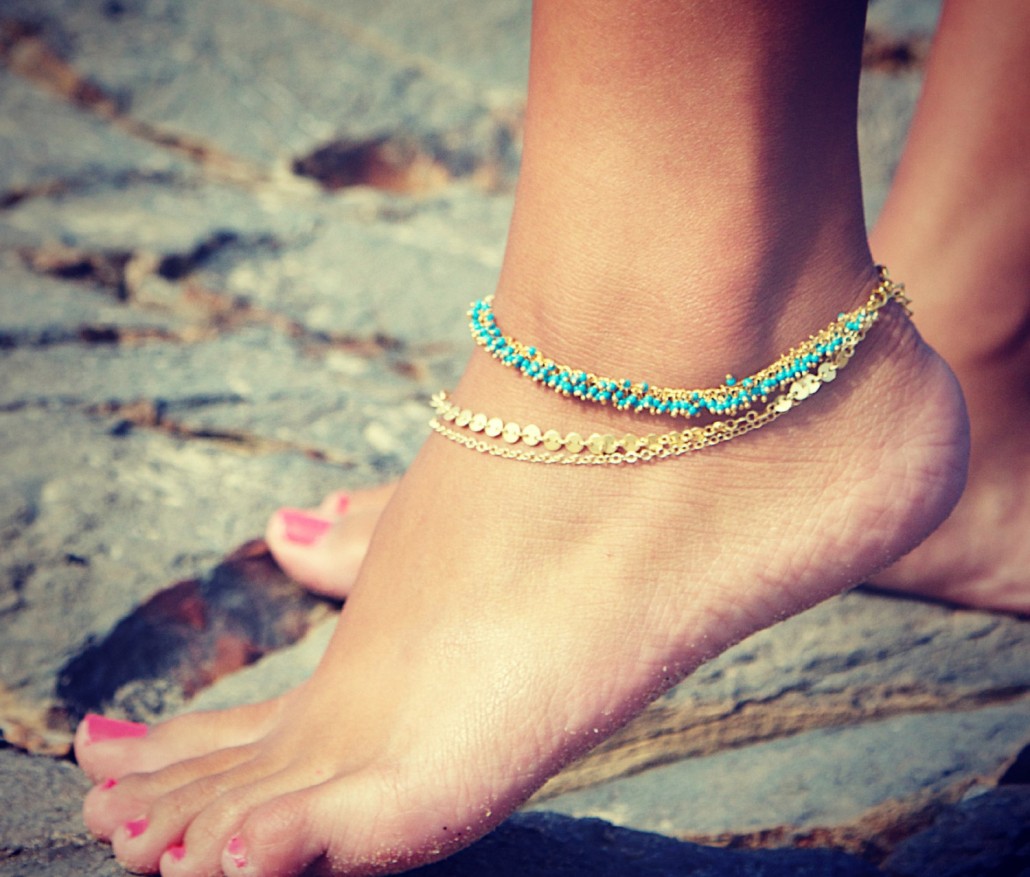 Lovmely Anklet Triple Chain Turquoise, Coral, or White, 22k Gold Wire Wrapped, $50
There's something very sexy about foot jewelry. Anklets and toe rings are the perfect accessory with summertime coming up to dress up a pair of flip flops or flat sandals. This handmade number from Lovmely at Etsy comes in a range of colours and is a simply stunning option for any woman with a Boho vibe.
Chanel Le Vernis Nail Color in Tenderly (Limited Edition), $27
Every season, the beauty world waits to see what colors Chanel will put out on the spring runway so every other nail brand can follow suit. This Tenderly is one of the three it colors of 2015 and a great option for keeping your lady's toes looking spectacular. Help her paint them for added effect!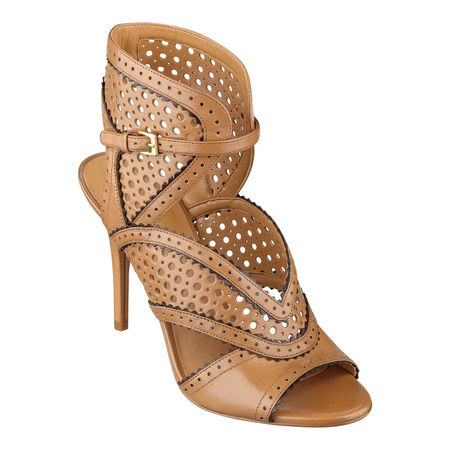 Nine West Danyell Ankle Strap Sandals, $109
You may not realize this, but women LOVE SHOES. I don't know why men don't gift them more often! Get her a stunning strappy pair of sandals for summer, take her out in them for Mother's Day and when everyone comments on how gorgeous her shoes are, she can say they came with a free foot rub! These Nine West Danyell Ankle Straps have been walking off the shelves. They come in three colors and are bang on trend for the season.
From now until Mother's Day, we are exclusively offering our foot rub course for free with any purchase of Melt: Massage for Couples. Click here for all the details or to buy now.
https://couplesmassagecourses.com/wp-content/uploads/gifting-foot-rubs.jpg
360
1030
Couples Massage Courses
https://couplesmassagecourses.com/wp-content/uploads/melt-logo-192.png
Couples Massage Courses
2015-04-24 05:17:41
2017-09-22 13:00:20
How to Gift a Mother's Day Foot Rub