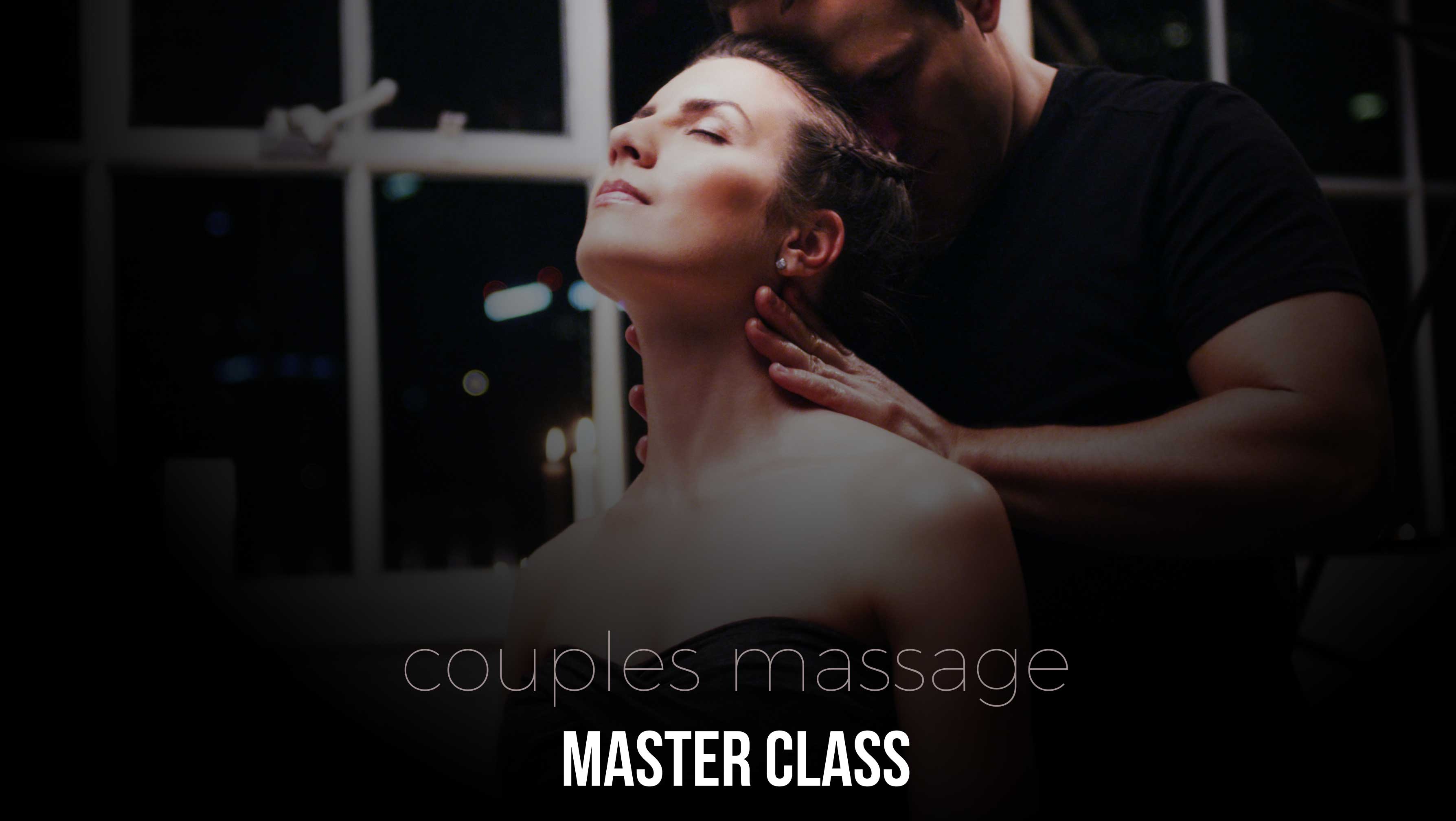 Learn from professional massage therapist, Denis Merkas. A complete guide of massage techniques from beginner to advanced. 
100% exclusive – join over 40,000 other couples that have already learned how to give an amazing back rub. You're in safe hands.
Simple Instructions
for a Beautiful Massage
This massage course is a 3-part series
Each series is designed for a specific purpose
PART 1
RELAXATION TECHNIQUES
Explore intimacy, connection. & relaxation. Great for anniversary / b'day / date night / foreplay
DURATION: 60 – 90mins
This series teaches you therapeutic massage & muscle release. Your partner will frequently say things like "hmm" and "ahh"
PART 3
DEEP TISSUE TECHNIQUES
Advanced techniques – they're deep, focused and on areas of tension. This course ends with a 30-min massage.
3 Month Subscription

$

34

.95


3 months
No Lock In Contract / Cancel Anytime
Melt MasterClass
3 Monthly Billed
For Couples on a Budget

One-Time Payment

60-Day Money Back Guarantee
Yearly Subscription

$

99
12 months
No Lock In Contract / Cancel Anytime
Melt MasterClass
Annually Billed
Great Value!

One-Time Payment

60-Day Money Back Guarantee
Melt MasterClass & Head + Hands + Feet

$

299
Forever
ACCESS FOREVER
ALL VIDEO TUTORIALS
One-Time Payment
Access ALL Areas
One-Time Payment
60-Day Money Back Guarantee
Can't Decide
Which Option Is Right For you?
This option is perfect for:
Get Your Hands on Each Other Tonight
Quick To Learn
For Fun, Foreplay and Connection…
Cheapest option for couples who want to get their hands on each other. Enough time for you to find and play with the techniques that you love most!!
It's only $34.95 for 3 months access. Even if you share back rubs only twice a month (that's a date night the only costs you $5.80 – that's how cheap). The subscription renews every 3-months. You can stop and start this subscription as many times as you wish.
Perfect for couples who are are a budget – but still want to connect and massage each other. There are no lock in contracts.
No Lock In Contracts
Cancel Anytime
Immediate Access
This option is perfect for:
Couples looking to create a lasting connection
Deep dive into techniques from relaxation to releasing knots
Birthdays, Anniversaries, Valentine's Day, Date Night – you got it covered all year.
Melt's MasterClass has so much for you to learn, 3 months isn't enough. This is for the couple who want to explore each others body intimately.
It'll make your hands confident and strong. You'll learn to flow around your parnters body and release knots for that deeply satisfying relaxation and the perfect afterglow.
This subscription renews every 12-months. There are no lock in contracts, you can cancel at anytime.
Cost effective for couples who love massage, & want to be really good at it! So many tutorials you'll still be picking up new concepts in years to come.
60-Day Money Back Guarantee
Nothing to lose, amazing value
Comprehensive upper body massage tutorials
This option is perfect for:
Melt's MasterClass + Head, Hands and Feet Routines
Everything Video Melt Teaches Is In This Package
Yours to Access Forever
Melt was designed to grow with you. There are no prizes for couples who consume all the tutorials in record time. When you rush through these videos you'll miss finer details and finesse of massage.
The best massages are made in the details. Understanding concepts, watching how your partner reacts to your hands. Building and evolving. The better you get, the more you'll learn from these techniques.
Denis teaches very basic massage techniques, but when you look closely you'll see the techniques are technical, delicate and rhythmical. As you become more confident you'll notice and copy things in Denis' technique that those who rush miss.
You can like Denis, but it will take time. This package gives you no time limits to learn.
From your head to your toes, every single one of our videos and tutorials. Yours to access forever, one-time payment.
60 Day Money Back Guarantee
Learn everything! One Time Payment
Lifetime Access – Yours Forever!
The short answer, intimacy.
99.9% of couples don't own a massage table.
The bed is unsupportive, it'll cause you both pain. The neck muscles that feel so good when massaged are blocked due to the head is turned to the side. You're at arms length away – there's no intimacy here,
Intimacy is what makes your massage better than what the professionals can give. Sitting our way is more intimate than any other position:
It's comfortable
The neck is in a neutral position (laying down it's not)
Access your partners front (laying down, you cannot)
Your chest is up close to your partner's back (laying down, you're arms length away)
Your mouth is close to their ear / you can whisper to them, get cheek-to-cheek
Yup, it's coupley! Afterall, this is Massage For Couples. We know this isn't the traditional way you do massage… the more you play, the more delights you'll discover in this position. And when your partner begins to make noises like "hmm" and "ahh" … you'll be so happy that you've broken tradition.
IMPORTANT NOTE: Our videos remain clean – there's no nudity or awkwardness. You'll naturally find your level of intimacy in the comfort & privacy of your home or weekend getaway!
practicing Massage together
Tips to help you learn faster and enjoy massage more
Swap roles often (Giver / Receiver)
This is the fastest way to learn! Receiving massage is just as important as giving. It'll help you understand the feeling of a technique.
When giving a massage, visualise the feeling – it'll help guide your hands.
Copy what feels good when you're receiving.
Share your feedback. This is so important.
Learning together will help bond you. Sharing a common interest / goal… go team!
If you're planning to surprise your partner – we have a whole different angle for you. Click here to see that.
COURSE 1: RELAXATION MASSAGE
We made The Basic Series easy to learn!
IT'S SHORT. LEARN IN 20-MINS
The Basic Series takes 20-minutes to learn. But expect your experience to be approx 90-mins, as you'll be playful… you'll laugh, connect & swap roles of the giver / receiver.
Massage loves repetition… and we promise you'll be asking for do-overs too! Thats a good thing.
Will it be cheeky or chilled?
Most couples use the Basic Series to seduce their partner. Don't worry, our videos are PG (we keep it clean and easy to watch), but the two of you are welcome to follow your natural instincts. (NOTE: Not every massage needs to be intimate, it's okay for couples massage to be a massage. Agree on expectations before you start.)
We recommend watching the intro videos to learn how to set up your space before starting your massage – it helps. The massage tutorials have been designed so you can lern "on the fly." This way you get to the fun stuff immediately.)
COURSE 2: KNOTS + AREAS OF TENSION
Things are about to get a whole lot of amazing right now!
Expect to hear noises like "Hmm" & "Ahh…"
This course will focus on releasing muscle tension and knots. If you've made it this far down the page – you already know that it's one of the best feelings in the world! Expect both of you making noises like "Hmm" and "Ahh!"
Also, this course will help with:
Stress Reduction & Better Sleep
Deeper Relaxation
You'll Move Better & Reduce Inflammation
HOW IT WORKS?
Take your time with this course. Each technique takes only 4 minutes to learn, but you'll want to practice it many times over. Each time getter better and more familar with your partner's body.
Many couples practice one technique per night. You can combine your favourite technique with your Basic Massage Routine, or keep studying the techniques until your ready for the 15-minute massage routine at the end of this course.
Your Massage at the end of this course combines both therapeutic techniques with intimate stokes making, it's unlike anythign you've exer experienced before.
For The Advanced Couples – Is That You?"
Deep Tissue – Here you'll learn how to use your thumbs properly, including fingertips and heel of your palm. We show you how to use deep tissue so that yout hands don't hurt.
Deep release of knots and tension
Focus on the important parts of the body that always hold tension
Remove the stress and pressures of life
At the end of this course, we collect every single massage stroke from ALL 3 courses and create one brilliant massage that spans over 30-minutes! It's really good.
You'll flow from relaxation to deep tissue and back again. There'll be moments of intimacy, you'll highlight on connection, focus on releasing muscles to the point where your partner melts in your hands, perfectly setting you up to move back into an initmate massage.
For the couple that make it to the end of this course, we applaud you. The dedication to your relationship is an inspiration!
I was inspired to buy Melt as it came highly recommended and because of the mention that it was 'clean' and 'romantic'
"I would never have known how to build a massage in the way that Denis and Emma demonstrate, and I really appreciate the fact that Melt is kept clean, sophisticated and romantic, and does not stray into the kind of video that I am not interested in. Any couple would find Melt a really special massage teaching video.  In addition to the massage element, it was just a really nice way to learn to connect physically in a romantic, tender way.  Melt would be a perfect treat for a memorable romantic night in, and allows you to connect with your spouse whether you have plenty of time, or only a little. We absolutely love it, and will use it regularly for years to come.  Thank you Denis and Emma!"
A great way for us to be together and unwind, and for just ten to fifteen minutes lose track of everything…
"I watched the trailer video and was hooked, I bought the series, watched the first set, went home that evening and tried it with my wife. She loved it, I loved it. It is just a great way for us to be together and unwind, and for just ten to fifteen minutes lose track of everything and intensely focus on each other. Afterwards you feel so relaxed, and the stress of the day seems to have vanished."
FREQUENTLY
ASKED QUESTIONS
When does the class start?
Denis' class is live right now! You'll get instant access as soon as you sign up.
---
What's included in the price?
There are 17 massage techniques and 3 back rub routines that range from beginner to advanced.
Each technique takes approximately 5 minutes to learn. Repeat as many times until you feel confident with your hands.
Hot tip: Your partner wont mind at all if you feel like you need to repeat a technique.
Massage routines are the best! We combine techniques to create a brilliant back rub:
5 minute back rub (beginner)
15 minute back rub (intermediate)
30 minute back rub (advanced)
---
What format does the class take?
The videos are streamed online via your account. They've been structured in a format to help you pick up the techniques fast! But rules are meant to be broken… you can watch any tutorial at any time and still learn a useful technique. For beginners, best results are achieved by following the videos consecutively.
---
How long is the class?
From beginning to end, it's one hour and 22 minutes. But you go at your own pace.
COURSE 1: You'll both massage each other tonight. Appox. 30-mins of hands on massage – you both give and receive a massage.
COURSE 2: Designed for you to take your time with. Technically you can learn everything in one day but that's not recommended. You'll miss out on getting to know your partner's body – exploring them is the fun part.
Couples usually stick to one massage technique at a time, practicing for 5-min before bed. It's a great way to enjoy a rested sleep. Repeat this each night until you're confident with the technique then move onto the next.
At any time you want to share a massage, pick techniques you like and mix it in with the routine taught in the first course. Or continue through our lesson plan until you reach the end of course #2. There's a follow-along massage routine waiting for you that's to die for!
COURSE 3: Same principle as course #2. At the end of this course – you have a killer 30-minute massage. It's really good.
---
Is the class live?
Denis' tutorials are pre-recorded. What you receive is the culmination of 8 years working in live courses with thousands of couples. Seeing what techniques work, which ones didn't and figuring out the best way to teach each technique so you can pick it up as quickly and easily as possible.
---
Can I download the videos?
Routines are downloadable. The tutorials are only available for streaming from your account at any time.
---
Does my class expire?
LIFETIME PACKAGE is exactly that – pay once, never again. Access for life. The subscription based memebership will continue to renew until you stop them. You have full control – there are no lock in contracts, unsubscribe at any-time.
Experts Recommend Us:
Melt comes highly recommended by Psychologists, Relationship Counselors, Marriage Authors & Writers
"I'm actually using these as wedding presents!"
"I like helping people get their marriages off to a good start, so I'll put an envelope with instructions on how to access the video series in a basket, along with some massage oil, some candles, and a CD with really relaxing music. I think it'll make a unique and awesome wedding gift!"
"One of the things I like about Melt is that it builds on a lot of the fundamentals of sensate focus"
"Melt allows you to passively share quality time to concentrate only on each other, replacing feelings of stress and anxiety with relaxation through mutual touch, and communicating with your partner about what feels good."
"Massage speaks to several love languages at once"
Here's a few of the things I love about the Melt Video Series:
Denis keeps things PG-rated.
We learned that we were massaging wrong—and now we know how to do it right.
The videos are broken down into short tutorials making it easy to pick up, one technique per video.
Melt is easy to watch together and do together.
"What a great way to spend an evening together!"
"The videos are well done, easy to follow, and straight-forward. Melt gives you a great foundation for a night where the massage is the main event, or a night when the massage sets the stage for even more."