Simple Instructions for a Beautiful Massage
Choose a package, get instant access to our online massage classes designed to help couples get closer together.
Follow-along at anytime, on any device. Each massage technique takes only a few minutes to learn, and by the end you'll be giving 30-minute massages with no sore hands!
Just add massage oil and you're ready to go! Enjoy the videos at your own pace, in your own home. It's a great date night in for two.
Watch as few or as many as you like at a time.
"The videos have given me a new, tangible way to show love to my husband."
"I've been massaging my wife for years and have never got the response that I get from using your techniques."
"You've helped bring us closer together."
"This is a great team-building, relationship-enhancing, romantic, downright awesome gift!"
Massage Makes
Everything Better!
There's no tip-toeing around it, 99% of couples that massage each other
"end up in a little something-something"
Massage = better foreplay too!
Bad back rubs = will ruin it…
Too wet, too soft, boring! And too hard 100% of the time = signs of a bad massage
Skin on skin contact – we humans need it to stay connected. Get your hands on each other, get in close to each other, chest to back and arms wrapped around each other. So good!
Reduced Inflammation & Pain
Detox your muscles! Massage helps reduce inflammation and pain. It's the detox you need… promote fresh blood into stagnant muscles. You'll feel healthier, younger and more vibrant.
Who wants better quality sleep? A short 5 minute back rub – done right! Wow!! It'll make all the difference. Some of our couples share one technique per night! Follow their lead, or do more. A 15 minute back rub that hits all the right spots is even better!
Improve your sleep, deepen your relaxation and clear your mind = perfection!
Anxiety, tension & stress. You feel it in your chest and deep within your shoulders. Your body is bound up and mind is racing… all this disappears when hands on are on you. It even works in reverse… there's something about the rhythmical strokes that lets you escape.
Ooh, The Massages You'll Give!
Do it the way professionals do!
5 Minute Massage "you can do this tonight! YUM!!"
This is the building blocks of every single massage you'll ever give. It's super important and easy to learn. This course takes only 20 minutes to learn & understand, and at the end of this course you're given a 5 minute massage to follow!
Long flowing massage strokes
Easy to learn & easy to follow
Relaxing & Sensual, Beautiful – every couple should know how to do this.
At the end of this you'll feel connected together, confident with your hands and ready to take on the more complex massage strokes.
15 Minute Massage "feels like heaven!"
In this course we focus on areas of tension and knots – locating ALL the places on your body that feels great when massaged. This is where your partner begins to hum and tell you things like "oh, dont stop…" and "right there, what you're doing is perfect!" followed by "hmm's" and "ahh's!"
Release muscle tension
Reduce stress and sleep better
Drool worthy – this massage makes your hands feel like a pro!
For most couples – this routine is perfect! Nothing else to add, something you can come back to time and time again. Memorise this routine and you'll forever know how to make your partner melt!
30 Minute Massage "for the advanced couples – is that you?"
Deep Tissue – The Advanced Course. Here you'll learn how to properly apply deep tissue massage without hurting your partner, or your hands. You know that feeling, where you try so hard to get in deep and it feels like your thumbs want to fall off! we fix that.
Deep release of knots and tension
Focus on the important parts of the body that always hold tension
Release bound up muscles
At the end of this course, we collect every single massage stroke from ALL 3 courses and create one brilliant massage out of it! It's good… it's crazy good!
There's enough massage techniques to last you a lifetime! Each time you follow along, you'll get better. Each time your hands will flow more, knowing where to go with precision. The more you spend time massaging the easier it become to make your partner melt!
Choose The Best Package For You
What could a little massage do for your relationship?
Bi Monthly Subscription

$

34

.95


Bi Monthly
No Lock In Contract / Cancel Anytime
Melt MasterClass
Billed Every 2 Months
For Couples on a Budget

Downloadable Massage Routines

Weekly PlayTime Classes

One-Time Payment
Yearly Subscription

$

149
Annually
No Lock In Contract / Cancel Anytime
Melt MasterClass
Billed Annually
Great Value!

Downloadable Massage Routines

Weekly PlayTime Classes

One-Time Payment
Melt MasterClass & Head + Hands + Feet

$

599
Forever
ACCESS FOREVER
ALL VIDEO TUTORIALS
Billed Once – Never Again
More Massage Routines
Downloadable Massage Routines
Weekly PlayTime Classes
One-Time Payment
Hi there, I'm Denis.
I'll be your coach to guide you step-by-step, technique-by-technique until your partner melts!
By the time we're done, your hands are going to be both savage and sweet, they're going to know exactly what to do and where to massage!
We're also going to teach your partner how to massage you, in ways you've never been massaged before.  Cheeky, fun and relaxing.
Next to me is Emma – the gorgeous model that I demonstrate on.
Come join us as we take you through 17 amazing massage techniques that will make your partner drool! And give you 3 massage routines that you can do at home!
Relax your partner, release their knots, tension and stress… and connect like never before!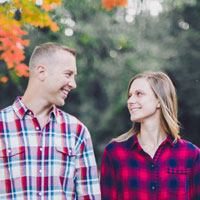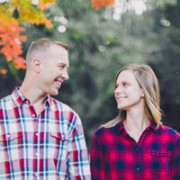 This is Dan (the husband), we love the part about the 'mushy mushy Yum Yum bits'
We get feedback like this from couples often. The mushy mushy Yum Yum's are just one of the 17 techniques you'll find in the Melt Video series – we have silly names for all our techniques to help you remember them easy. It's a great way to help connect couples and let you communicate the things you need a little better – something like… "babe, can you spend just a minute or two rubbing my mushy mushy Yum Yum's?"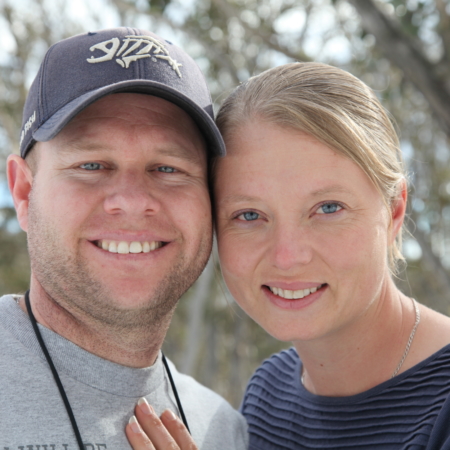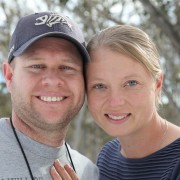 I was inspired to buy Melt as it came highly recommended and because of the mention that it was 'clean' and 'romantic'
"I would never have known how to build a massage in the way that Denis and Emma demonstrate, and I really appreciate the fact that Melt is kept clean, sophisticated and romantic, and does not stray into the kind of video that I am not interested in. Any couple would find Melt a really special massage teaching video.  In addition to the massage element, it was just a really nice way to learn to connect physically in a romantic, tender way.  Melt would be a perfect treat for a memorable romantic night in, and allows you to connect with your spouse whether you have plenty of time, or only a little. We absolutely love it, and will use it regularly for years to come.  Thank you Denis and Emma!"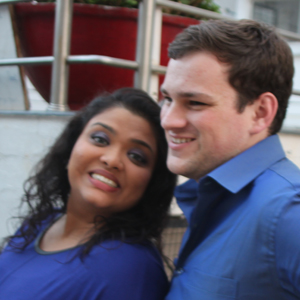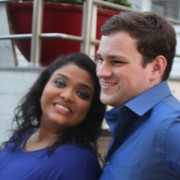 A great way for us to be together and unwind, and for just ten to fifteen minutes lose track of everything…
"I watched the trailer video and was hooked, I bought the series, watched the first set, went home that evening and tried it with my wife. She loved it, I loved it. It is just a great way for us to be together and unwind, and for just ten to fifteen minutes lose track of everything and intensely focus on each other. Afterwards you feel so relaxed, and the stress of the day seems to have vanished."
What Works Best For You?
You Relationship Deserves This Attention
Date Night | Anniversary | Valentine's Day. For Fun | Foreplay | Connection…
All things coupley, this will be the most fun you'll have together – not to mention it's cheap! So cheap!!
The upside is it's only $9.95 per month. Even if you share back rubs only twice a month (that's a date night the only costs you $4.97 – that's how cheap). The downside is that you pay monthly subscription… for best value – choose the pay only once option – see option 2.
$9.95
Pay By The Month
Includes ALL videos in the MasterClass
No Lock In Contracts
Cancel Anytime
Immediate Access
This includes everything you need to know to give the best back rubs in town!
You'll learn the very basics of massage through to advanced techniques. Your hands will glide with finesse, being strong on knots and areas of tension and sweet enough to make your partner melt into total relaxation with the most amazing afterglow.
Pay once, and never again – forever! The techniques will always be there, ready for you, today, tomorrow and in 20 years from now.
$99 – one time payment
Lifetime Access – Yours Forever!
Includes ALL videos in the MasterClass
60 Day Money Back Guarantee*
You literally have nothing to lose – don't like it, let us know, get refunded
A comprehensive set of massage techniques for the back, neck and shoulders
Complete Access to ALL Videos
This includes every single video we have to teach you about massage. The complete Back Rub series + the dedicated Head Massage, Hand Massage and Foot Massage Videos. There's literally nothing else to teach you after this, and it's yours for life!
For the serious couple only. For those who want to deep dive into massage, into extreme relaxation and connection.
$171
Includes Melt's MasterClass
+ Head, Hands and Feet Videos
Learn everything! One Time Payment
Lifetime Access – Yours Forever!
60 Day Money Back Guarantee*
Experts Recommend Us:
Melt comes highly recommended by Psychologists, Relationship Counselors, Marriage Authors & Writers

"I'm actually using these as wedding presents!"
"I like helping people get their marriages off to a good start, so I'll put an envelope with instructions on how to access the video series in a basket, along with some massage oil, some candles, and a CD with really relaxing music. I think it'll make a unique and awesome wedding gift!"

"One of the things I like about Melt is that it builds on a lot of the fundamentals of sensate focus"
"Melt allows you to passively share quality time to concentrate only on each other, replacing feelings of stress and anxiety with relaxation through mutual touch, and communicating with your partner about what feels good."
"Massage speaks to several love languages at once"
Here's a few of the things I love about the Melt Video Series:
Denis keeps things PG-rated.
We learned that we were massaging wrong—and now we know how to do it right.
The videos are broken down into short tutorials making it easy to pick up, one technique per video.
Melt is easy to watch together and do together.

"What a great way to spend an evening together!"
"The videos are well done, easy to follow, and straight-forward. Melt gives you a great foundation for a night where the massage is the main event, or a night when the massage sets the stage for even more."