9 Small Romantic Things to Do For Your Man (Today)

Romance isn't all red roses and stuffed teddy bears. In fact, many would argue that particular ideal of romance is outdated and a bit clichéd these days.
Real romance boils down to a few key points: extreme thoughtfulness, going out of your way to do something selfless and – if you really want to delve headfirst into a romantic experience – a good measure of impracticality.
All that said, there are ways to infuse some romance into your everyday life with very little effort.
Our list here today of romantic things to do for your boyfriend/husband/lover comprises of small gestures that will make him melt. Most of them require very little preparation – we guarantee you can execute more than a handful of these right away (and the great news is, you only need to do one!). Go ahead, sweep him off his feet. Make a mental note to try a new one each week or so to watch him smile.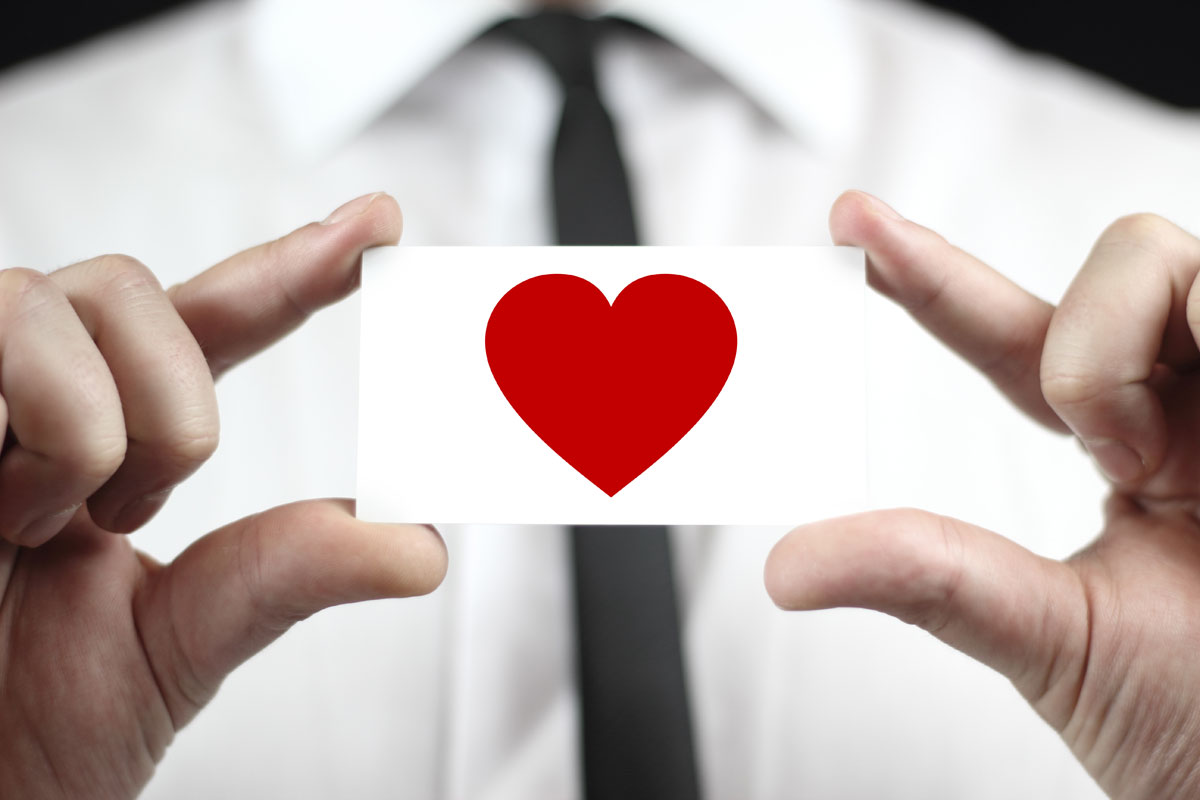 1. Make him heart-shaped pancakes. Or eggs. Or bacon.
It's a thoroughly silly way to start his day – his favorite breakfast with a cute romantic twist. What does he love to eat? Go out of your way to get up early and prepare it for him. If it's pancakes or eggs, simply get yourself a heart-shaped mould you can pop into the frypan (cheap and available online with some advance planning).
If bacon has his heart, arrange the strips into a cute message or shape for him. Don't forget his choice breakfast beverage – bonus points for picking up an artisan tea, single origin coffee or freshly squeezing the OJ.
2. Send a love note along to work with him
Secretly write a quick little love note and tuck it into his work satchel, his pocket or his wallet for him to find later on. It can be a silly poem (Roses are red/Grass is green/I want you in my bed/If you know what I mean) a funny sentiment (I love you with all my butt. I'd say my heart, but my butt is bigger) or simply something sweet that will make him smile (Thanks for being you, you're amazing. I'm so lucky you're my husband. I can't wait to see you tonight.)
3. Have flowers delivered
Men hardly ever gets bouquets delivered at work. Guess what? They love it just as much as we do. They pretend not to, but trust me. Who wouldn't feel special to see a gorgeous bunch of blooms turn up and know someone loves them enough to send it? It's one of the most romantic things to do for a person – crazy impractical, extremely thoughtful and nothing in it for you at all. If flowers really aren't his thing, send a dozen manly cupcakes (bourbon soaked, perhaps?) or find somewhere that delivers bacon roses!
4. Buy his favourite chocolate bar and a magazine
If you're at the grocery store, pick up a treat you know he loves and leave it at home for him when he walks in the door. I like to procure my husband's favorite chocolate bar and place it on top of a car magazine. Maybe it's a six-pack of an artisan beer and a copy of GQ, maybe it's a box of cookies and a DIY periodical. Whatever it is, make sure you give him some alone time to take a break and enjoy it.
5. Give him a foot rub in front of the TV
Has he been on his feet all day? Been training hard with his sports team? I bet he'd love a foot rub. The great thing about giving a foot massage is that you can do it in front of his favorite TV show without much fanfare. Wait until he's had a shower and is nice and clean, then settle yourself on the couch with some massage oil or even a decadent foot cream and treat his toes to a little loving. Alternate between full hand, comforting pressure and getting into the nitty-gritty spots with your thumbs and fingers. Watch his face to get an idea of what he likes – and then do more of it! Don't forget his calves, he'll go nuts for it.
6. Set him up to watch the game
Is his team playing? Do a little groundwork and set him up to watch it in style. Pick up some of his team flags, stock up on snacks (peanuts, hot dogs, popcorn, whatever his poison) and consider arranging a delivery of hot wings or pizza for half time. Invite a couple of his buddies over if you think he'll like that, and then either make yourself scarce or, if you love sports too, sit with him and cheer them on.
7. Dress up for him
Men are visual creatures with specific tastes. When was the last time you donned some sexy lingerie to get his heart racing? Rustle up your lingerie sets or buy yourself something new that you know he'll like. If you're not sure, take him shopping with you to get his opinion on what he wants to see you in. Then get home, put it on and strut around the house in it for as long as you can before he can't contain himself any longer.
8. Whisk him on a fun date night
Text him ahead of time and tell him you'd like to take him on a date tonight. Think of something creative you know he'd love to do – a competitive night at the bowling alley with some fried food, a few rounds of pool at a dive bar or to the video game arcade to be big kids.
9. Three course meal by candlelight
Make a special dinner full of his most-loved dishes and serve it by candlelight for a romantic twist on the regular weeknight dinner at home. If you're feeling extra amorous, write up a little menu, get out the crystal wine glasses and really set the scene. Don a slinky dress and some lipstick. Serve three courses to the strains of his favourite chilled playlist and enjoy a little night in for two.
https://couplesmassagecourses.com/wp-content/uploads/romantic-things-to-do-for-your-husband.jpg
360
1030
Couples Massage Courses
https://couplesmassagecourses.com/wp-content/uploads/melt-logo-192.png
Couples Massage Courses
2014-10-09 12:44:43
2015-04-05 08:50:15
9 Small Romantic Things to Do For Your Man (Today)