FIX YOUR MASSAGE MISTAKES COURSE (it's free)
Stop Your Hands From Hurting
The Most Important Massage Technique You'll Learn
How to Apply Oil The Sexy Way
The Worst Massage Technique Ever!
A Secret ALL Massage Therapists Do – Copy This
Using Intimacy to Your Advantage
Neck Massage – Basic VS Advanced Techniques
This is a killer course, covering the the important topics above.
This course is yours for FREE – as a thank you for purchasing Melt's Oil on Amazon. Now that you already have Melt's Oil – let's put it to good use and learn something awesome.
You'll be emailed a new tutorial each day for the next 7 days – you also receive instant access to ALL the tutorials once you've signed up – great huh!
HINT: the emails include additional information & hidden videos – read them, you'll get plenty out of it. Make sure @couplesmassagecourses.com is added to your white list so we dont go to your spam / promotions folder.
Get Started – sign up here:
3 MASSAGE TIPS FOR COUPLES
In the video below I sit with a couple that have never massaged before. Things you'll notice – without guidance:
Applying oil is harder than you think
No structure makes for a amateurish massage
Poor hand control / technique hurts both you and your partner
Join me in this course and let's go through the common issues couples are making when massaging at home. We'll also play with a couple of massage techniques inside Melt's MasterClass.
Experts Recommend Us:
Melt comes highly recommended by Psychologists, Relationship Counselors, Marriage Authors & Writers

"I'm actually using these as wedding presents!"
"I like helping people get their marriages off to a good start, so I'll put an envelope with instructions on how to access the video series in a basket, along with some massage oil, some candles, and a CD with really relaxing music. I think it'll make a unique and awesome wedding gift!"

"One of the things I like about Melt is that it builds on a lot of the fundamentals of sensate focus"
"Melt allows you to passively share quality time to concentrate only on each other, replacing feelings of stress and anxiety with relaxation through mutual touch, and communicating with your partner about what feels good."
"Massage speaks to several love languages at once"
Here's a few of the things I love about the Melt Video Series:
Denis keeps things PG-rated.
We learned that we were massaging wrong—and now we know how to do it right.
The videos are broken down into short tutorials making it easy to pick up, one technique per video.
Melt is easy to watch together and do together.

"What a great way to spend an evening together!"
"The videos are well done, easy to follow, and straight-forward. Melt gives you a great foundation for a night where the massage is the main event, or a night when the massage sets the stage for even more."
Gina and her Husband Dwayne, 
have been using Melt to share back rubs for the past 3 months…
Favourite Technique: The Basic Massage Stroke.
Well chosen, we regard "the basic stroke" as the most important technique you'll learn, and the easiest too.
It'll help you find rhythm and flow, and bring relaxation in spades! At the end of the stroke is the most amazing hug – so good!
Thanks for your kind words Gina – we're so happy you and Dwayne are a part of Melt!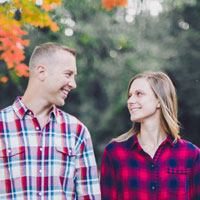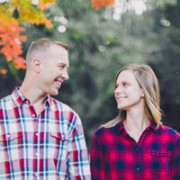 This is Dan (the husband), we love the part about the 'mushy mushy Yum Yum bits'
We get feedback like this from couples often. The mushy mushy Yum Yum's are just one of the 17 techniques you'll find in the Melt Video series – we have silly names for all our techniques to help you remember them easy. It's a great way to help connect couples and let you communicate the things you need a little better – something like… "babe, can you spend just a minute or two rubbing my mushy mushy Yum Yum's?"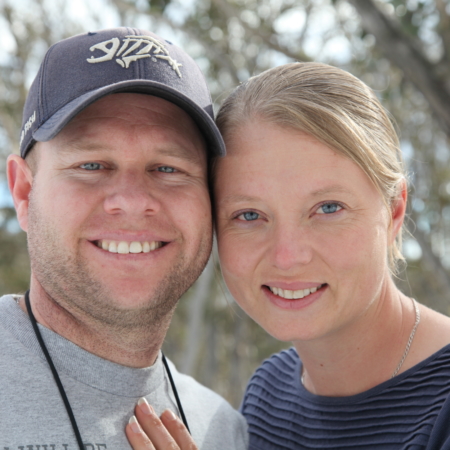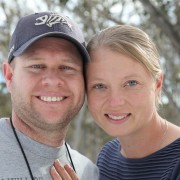 I was inspired to buy Melt as it came highly recommended and because of the mention that it was 'clean' and 'romantic'
"I would never have known how to build a massage in the way that Denis and Emma demonstrate, and I really appreciate the fact that Melt is kept clean, sophisticated and romantic, and does not stray into the kind of video that I am not interested in. Any couple would find Melt a really special massage teaching video.  In addition to the massage element, it was just a really nice way to learn to connect physically in a romantic, tender way.  Melt would be a perfect treat for a memorable romantic night in, and allows you to connect with your spouse whether you have plenty of time, or only a little. We absolutely love it, and will use it regularly for years to come.  Thank you Denis and Emma!"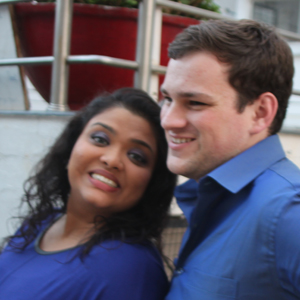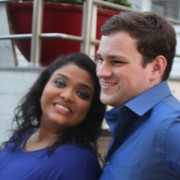 A great way for us to be together and unwind, and for just ten to fifteen minutes lose track of everything…
"I watched the trailer video and was hooked, I bought the series, watched the first set, went home that evening and tried it with my wife. She loved it, I loved it. It is just a great way for us to be together and unwind, and for just ten to fifteen minutes lose track of everything and intensely focus on each other. Afterwards you feel so relaxed, and the stress of the day seems to have vanished."
Before inserting into bottle:
All pumps are set in their locked position, twist to unlock before you place it in your bottle. It'll pop up and be functional.
Some pumps are locked real tight and require a little force to open up.
Watch the video, we've already marked it in at the right moment to show you exactly what to do.