GET INSTANT ACCESS TO THE VIDEO COURSE
See What Couples Are Doing Wrong
Feedback from workshop attendees
BONUS VIDEOS INCLUDED:
Two massage techniques you can do tonight!
***************************
Amazing Back Rub!
10+ years teaching couples how to massage
Over 25,000 couples taught
In more than 50 countries
LEARN HOW TO GIVE YOUR PARTNER THE BEST BACK RUB!
No more sore thumbs, no more tired hands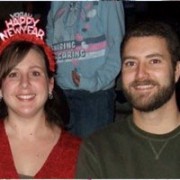 "We used to give each other massages on the bed, without oil, and using the "pinchy-pinchy" method. It was hard to find a comfortable position for our faces, our hands wore out quickly, and we ended up frustrated. Now we know what we were doing wrong, and with a few easy adjustments, our massages have become much more rewarding!"
"The videos are simple, step-by-step and easy to follow.  I have no training of massage and my hands are not strong.  I can now get through an entire massage for my husband and my hands don't hurt!  On the receiving end, it has done wonders to intensify and better my husband's technique and style."
FREE Introductory course: 'Fix Your Massage Mistakes'
Here's what you'll learn:
The Most Intimate Way to Massage at Home 
You most likely don't have a massage table at home. That doesn't matter a bit. In fact, when it comes to couples massage we don't recommend a massage table at all. We've come up with something we (and 20,000 other couples) think is much better. We'll show you exactly how to set up for the most intimate, comfortable massage you've ever had.
4 of the Most Common Mistakes Couples Make
What we've noticed over a decade of teaching couples is that most people make the same common mistakes when massaging that leave their hands tired and sore… meaning the massage doesn't last longer than a few minutes! This course works on getting rid of those bad habits so your hands last longer, your back rubs feel better and both you and partner will be left more relaxed at the end.
2 Massage Techniques to Impress Your Partner
Once we've shown you what not to do, we will share two of our favorite massage techniques that don't require any oil or any experience at all. Try them on your partner right away and see if you can make them melt just a little… best of all, when you're done it's time to swap and get a little of your own rubbin' loving!
Your Relationship
Introductory 'Fix Your Massage Mistakes' Mini Course